Your travels could be an untapped resource for new learning experiences, add to your career development, and put you in contact with inspiring people and unforgettable experiences. I'm an international teacher so I'm very lucky in this regard, having lots of holidays each year, and based in a region ideal for traveling. I started treating holidays as opportunities for learning, and here are some ideas to get you started at vacay-versity!
Wait… you want me to learn on vacation? Don't get me wrong, I fully endorse the chill out, do nothing, bring me another margarita style of vacation. It's often well-needed and always well-deserved. But for those who are looking to enrich their travels and learn something in the process, here are a few activities you might like to consider.
For me, it was perhaps the most profound 'first-world problem' that I've run into: with the amount of traveling I was doing each year, I felt I was not dedicating enough time to developing myself, or improving my skill set, and therefore career.
It's ridiculous, I know. Traveling in itself is already an incredibly rich tapestry of learning experiences, getting to know yourself through other cultures, and challenging your understanding of the world.
I did, however, start to feel like I could be getting more out of my holiday time. I could be using that time to learn something new, work on some passion projects, or develop my own career. At the same time, the FOMO I get from not taking every opportunity to travel is very strong. So, in typical stubborn fashion, I decided I could do BOTH. Travel AND learning experiences.
Since then I've not looked back. Seeking out organized learning experiences on your travels not only gives you a sense of fulment, but also connects you with people and communities you may never have made contact with.
For teachers, or anyone in education, these are incredibly valuable professional development experiences. Whether you plan to use the skill set in a class, or as an enriching co-curricular experience, you're bound to be able to use these to add value to what you do. For international teachers, you're probably already doing a lot of travel, why not take it to the next level and throw in some personal development?
Here's a list of learning experiences I've tried on holiday, and a few I plan to.
1. Start Surfing (or learn any local sport, for that matter)
Always wanted to learn how to surf? Imagine spending the morning at the beach, exploring local villages in the afternoon, sipping cocktails as you watch the sun set over the beach, and after a week of it being able to drop into a wave and surf like (or at least look like) a pro. Surf schools of a few days to a week run in some of the world's most beautiful beach locations such as Sri Lanka or Costa Rica. Take that skill back and not only will you get ample bragging rights, it's a skill you can pass on to others.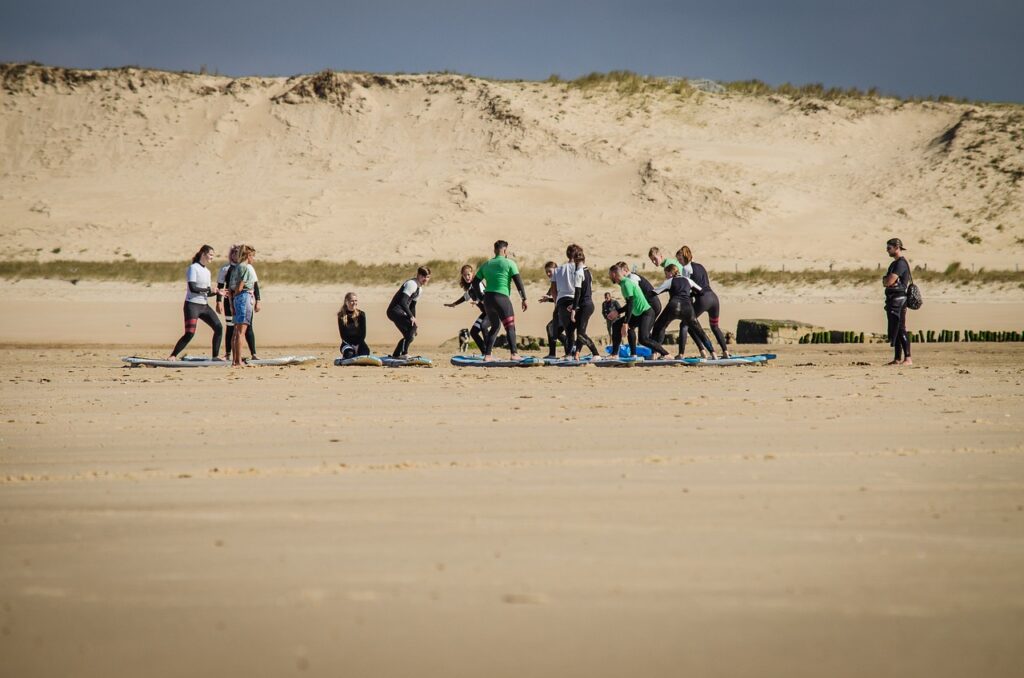 2. Take Music or Dance Lessons
There may not be a better way to engage with a local culture than to immerse yourself in the creation of the music they make. Music-rich destinations (pretty much everywhere!) will have a local music school or cultural centre that will offer workshops or lessons. If they don't explicitly offer these, reach out to them, or message an artist on Instagram, and more often than not they will be happy to give a lesson. In my experience, this has been the most rewarding experience, and often these musicians will invite you to small shows and concerts that you otherwise not know about. Learn Salsa in Cuba, Taroob Music in Zanzibar, Didgeridoo in Australia, Drumming in Rwanda, and many more.
After my friend and I took some Taroob music lessons in Zanzibar, our teachers invited us to a show in a beautiful old courtyard restaurant. After meeting the other musicians and watching a show, our teachers dedicated a song to us – the same song we had been learning. Such a heartwarming musical experience only took place because I reached out and contacted a musician, so don't be shy!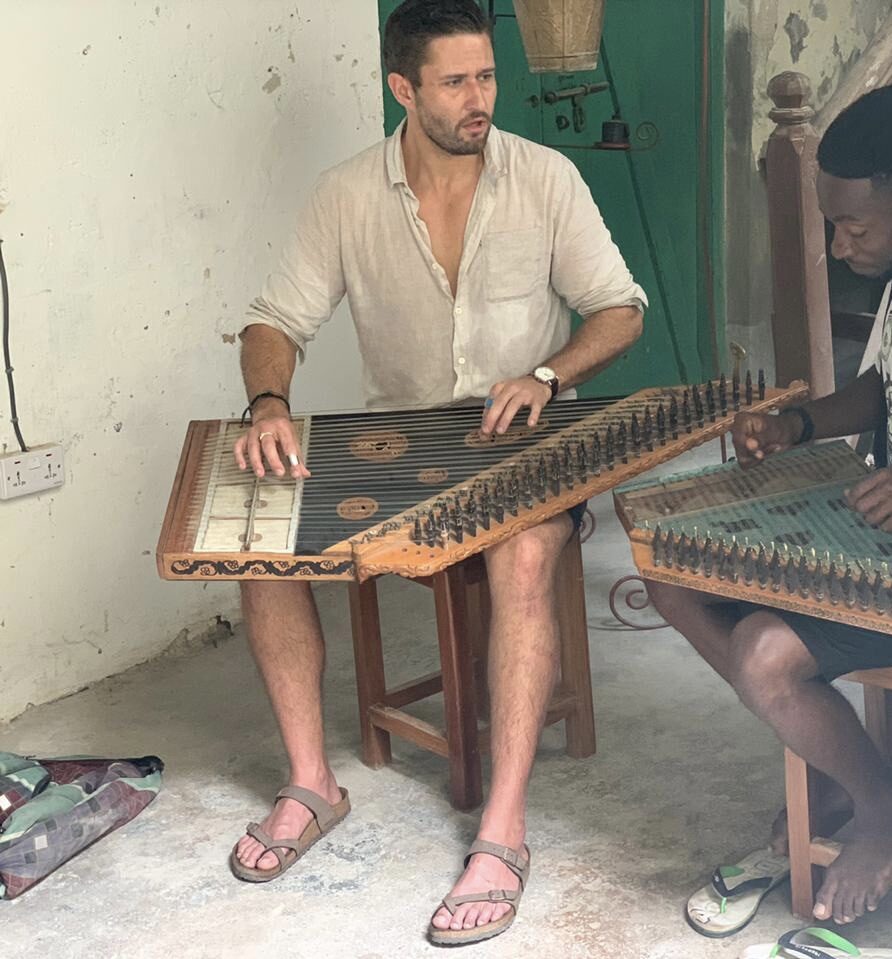 3. Learn a Language
This is a no-brainer. Want to scrub up on your Spanish or French skills? Well there are a few holiday destinations for that. But what about being able to talk about the weather in Swahili, ordering food in Arabic, or thanking your cab driver in Thai?
While you can't expect to be fluent or even conversational over the course of a holiday, the affect that learning a few key words or phrases in someone's native tongue is priceless, especially when that language is rare where you live. Nothing beats the smile and gratitude you receive when you brighten someone's day with the language they love to speak with their family.
When working in sales, I dropped a few Hindi words with an Indian customer, and not only did he come back to me (and me only) repeatedly, but invited me to his wedding in Goa!
4. Learn how to take great pictures or videos
What's the biggest thing that will help you improve any skill? Practice and repetition. And where do you take the photos? On holiday, of course.
Whether you simply put in some time researching and reading great photography blogs, or take an actual class in your destination, you're going to upskill in a big way. Several photography schools/teachers offer classes and workshops in most destinations, but if you don't' find what you're looking for, track down some local photographers on Instagram and ask them if they'd be willing to take you out for a lesson. Chances are you'll pick up some great tips but also uncover some little-known local spots. There are plenty listed on Trip Advisor.
I've never had much of an eye for photography so this is something I need to do on my next trip!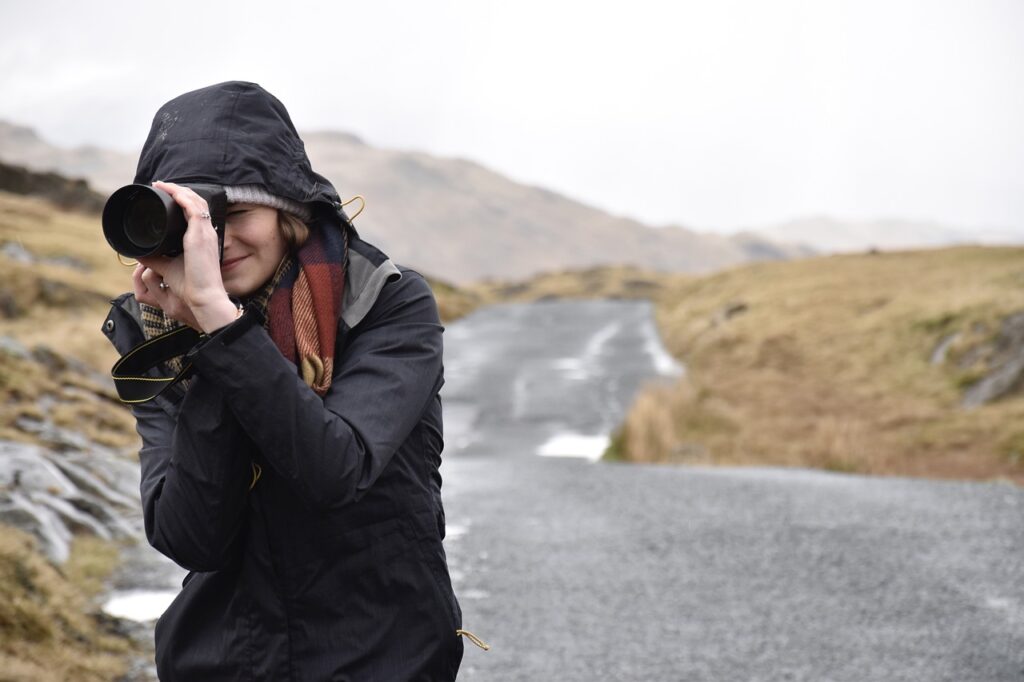 5. Learn to cook amazing Ugali…….or Paella….or Pasta…or fish curry…)
I'm sure you've either taken a cooking class on holiday or know of someone who has, but there's much to learn if you don't have the time (or focus!) to get through an entire cooking session.
Ask a waiter what the dish is called, and how it's made; you may not get the full recipe but you'll get to know the name, components, and be able to find a recipe with a quick google search. If your Airbnb host offers to make you a meal, say absolutely yes, and watch them make it, asking the questions along the way.
In Rwanda I mentioned to my guesthouse host ho much I loved Ugali (cassava starch boiled bread) and he was so delighted, he took me straight to the kitchen and showed me how to cook it.
6. Become a skipper of a yacht… or a dinghy.
Now this one takes more time and energy, but completing a sailing or boating course in some of the most pristine sea holiday destinations feels so good it couldn't possibly be learning. The UK-based Royal Yachting Association has certified training centers around the world. The courses offered at locations vary but you could spend a couple of days learning how to sail a dinghy, to having international certificates qualifying you to operate a motor boat or sailing vessel.
The best part about this is that it's the gift that keeps giving: complete and international certification and you can charter your own boat/yacht in boating destinations all around the world. Greece has many certified training schools, and certainly some of the best sailing in the world. After a day on the water practicing maneuvers you 'll pull into a tiny marina on a Greek island, walk 4 steps to a taverna for some Fresh squid and a rose, before sleeping soundly to the water lapping at the side of your boat.
I completed my international certification on a week-long cruise around the Saronic Islands in Greece. It was me, two other teachers from the Netherlands, and our instructor. While I learned a lot each day, and had to pass key maneuvers and procedures, it certainly didn't feel like hard work. Each day we'd have a lazy lunch and swim while anchored in a secluded cove, and most nights we'd moor or anchor not far from a taverna with fresh seafood and good wine. Hmmm, I think I need a refresher course…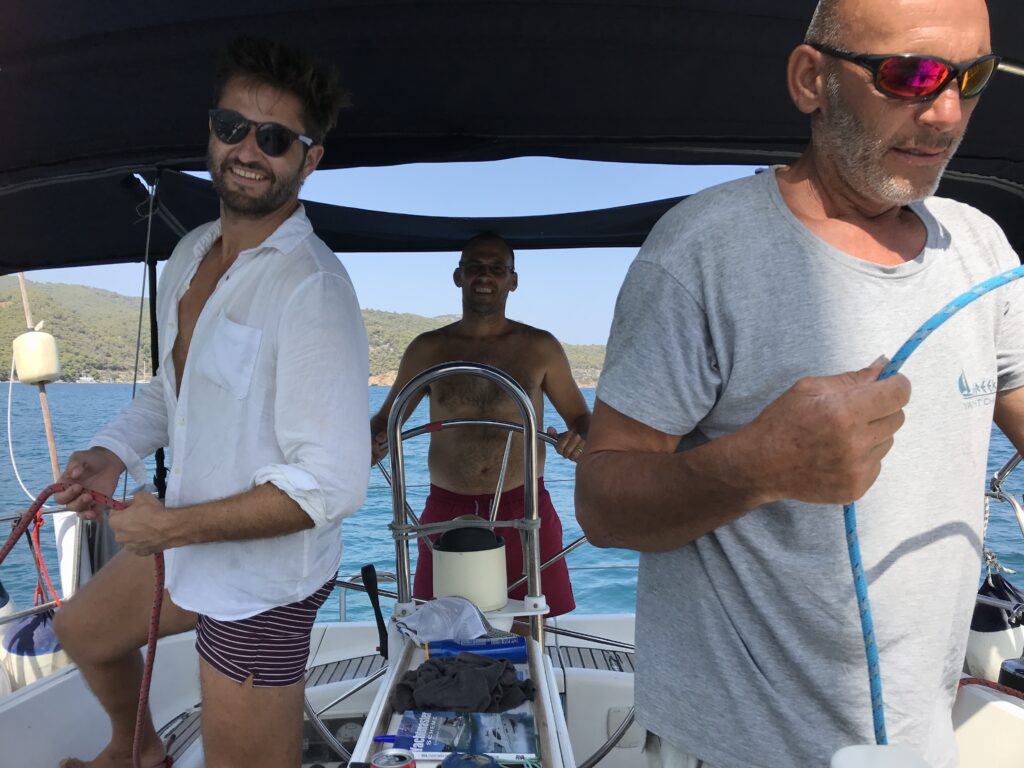 7. Be a teacher
For the teachers out there, this might be the last thing you want to do with your vacation but hear me out. Teaching in a community outreach program or charity program is going to be a rewarding and unforgettable experience. Besides that, it will give you fresh inspiration for you regular classes and boost your credentials as a professional.
I might be biased, but teaching something effectively requires a unique knowledge base and a skillset, one that will benefit you greatly if you aren't already one. Teacher's need to think about their topic from a new perspective, break it down into its components, and structure this in a unique way, depending on the student. Lucky for us, there's a huge number of programs to travel and volunteer, teaching English, Maths, or even Sport, to students in need. You'll be performing a great service but also developing your own skills in a big way. Search for a program in your destination.
I spent a day at a remote school in the Ethiopian highlands, and the wholesome energy the children there were bringing warmed my heart. My colleague and I taught them a song in English, we played, took photos and even played a little football.