The STEM/STEAM-learning approach taken by school students today will earn them twice as much as others and they'll have more jobs to choose from.  But how does a capable adult already in the workforce ensure they stay ahead of the field?  Here's how to future-proof your career.
By 2031, STEAM-related jobs will have grown by 10.8% and people employed in this field will be earning double the salary of non-STEAM workers. More than the financial and career gains, STEAM improves creativity, critical thinking, problem solving, and teamwork, particularly within the realm of maths, engineering, and technology. With praise and data such as this, it's no wonder it has formed the basis of so much educational reform in the past five years, preparing youth for the ever changing, technology-based jobs of the coming decades.
But what of the existing adult workforce, more than capable at their jobs, who might be starting to feel left behind? It's no surprise that many capable adults, already reasonably successful in their field, feel out of place with armies of problem-solving innovative youth storming the workforce.
If this sounds familiar, chances are you're one of these adults that experienced an education based much more in rote learning (learning through memorising facts and figures) rather than the approach today, which favours experimentation and innovation. You were taught that there's only one correct way to do something, and it's generally worked ever since. Fast forward to today, where the types of problems and technology with which it is solved moves so rapidly, you need to be much more adaptable and innovative to make ground.
There are, however, several actionable things that one can do to get on the STEAM train (couldn't help myself) and not get left behind.
What is STEAM/STEM Learning?
STEAM learning is an educational discipline that promotes creativity through application and linking of the subjects of Science, Technology, Engineering, the Arts, and Mathematics. While they appear very different from each other, each of these disciplines share the common ability for creative application. Initially just STEM, the Arts was added to this approach to activate creative thinking, and incorporate more aspects from the world of the Arts, such as modelling, analysing, evaluating and critiquing.
Even fields as seemingly disparate as Science and the Arts share common approaches and skills sets.  Science relies on Artistic skills to render and visualise complex concepts, such as the structure of an Atom, or the muscle structure of an animal.  Meanwhile, artists rely on scientific and mathematical skills in the linear construction and scaling their works.
The same US bureau of statistics report that predicts the 10.8% rise in STEAM/STEM-related jobs (compared to 5.3% of all other jobs) reported that the median salary for these careers in 2021 was $95,420 compared to $40,120 for the others. Already, that's a difference of more than 100%, only time will tell what the difference will be by 2031.
Good educators have known for several years that they are preparing their students for jobs that don't yet exist, and perhaps haven't even been thought up. What they do know is that these jobs will be fast-paced, constantly changing, and that students will need to draw on a range of knowledge bases and skillsets to provide innovative solutions. They will need to bring a broad skill set to make sense of a project, gather and evaluate evidence, and make decisions based on these processes. It is precisely these processes that STEAM learning promote. How will you expand your skillset be in the next 10 years?
How adults learn
Typically, educators can't simply copy and paste educational approaches between school-aged children to adult learners; they learn differently. Adult brains have already developed, which means they have already-established schemas, or thought patterns. New skills and knowledge need to be built upon these.
The project-based and interdisciplinary nature of STEAM learning, however, makes it a perfect match for a direct transplant. It facilitates the adaption of new skill sets onto existing brain schemas by allowing the learner to build upon existing knowledge or interests.
Because it's project-based, learners need to think creatively in applying and linking the five different disciplines in order to solve a given real-world problem.  The ability to link these skills from various fields to solve a problem is what drives innovation.  Having substantial breadth and depth of understanding in a variety of fields, and the ability to link them all together is what Polymaths do (think Leonardo Da Vinci) and it's what drives innovation. 
Real-World STEAM Projects for Adults
1. Install your own Solar Panels
Install your own Solar Panels, or at least design you set-up.  This one is for the more involved learner but there are plenty of resources online that can guide you.  If you get through it, you'll learn and exercise all aspects of STEAM and have a tangible result in the end. 
This comprehensive and cheap Udemy course will get you started on the correct calculations of loads and lead you to the system design.  From there you can compile everything you need to put your system together. For a beginner's version of this project, you can follow up your learning with relatively cheap solar panel installation kit.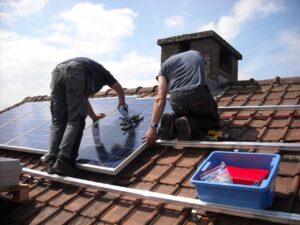 2. Learn to Code and Get Creative!
The great thing about learning to code is that, not only does it already involve several pillars of the STEAM framework, the sky is the limit to what you can add, create or problem solve as you get better.  CodeAcademy is the best for this, and they've recently jumped on the STEM/STEAM bandwagon with project-based courses that get you to draw on several different skill sets to solve real-world problems. Not only that, you can tailor your code learning to suit your field of interest, whether web development, machine learning, game development, data analytics, and many more. 
3. Go Full 'Moneyball'
This one is for the sports fans. If you haven't seen this fascinating film about how mathematicians used data-informed scouting to build highly competitive team for the Oakland Athletics, and ultimately change the way major clubs look at player selection. 
You can become a sports statistician and analyst yourself, with a series of courses created by University of Michagan, and delivered by Coursera.  Besides helping your nephews little league team win a championship, or the unfair advantage you'll have with your Fantasy League team, this will give you a firm foundation in data and analytics, one of the most in-demand skillsets for employees today.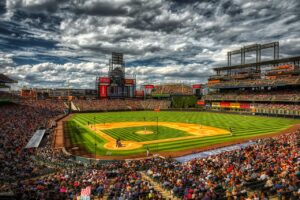 4. Become a Captain
Into boating, sailing, or just being out on the water? Learn about, or become a qualified, in marine Navigation.  This puts several of the STEAM elements to the test, but particular mathematics.  I completed this myself, and never realised I could like mathematics so much, or actually be good at it.   In addition to the loads of real-world mathematics (lots of geometry!), you'll also learn the laws of the sea and flex the technological and science aspects when learning how to take care of your boat at sea.  For the theory you can do this Udemy course, and to get qualified there are hundreds of RYA or Nautic Ed Schools all over the world.  It can also be a great learning experience while on vacation.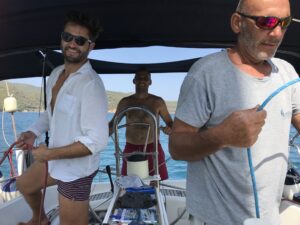 5. Design and Renovate
Take on a home renovation or landscaping project yourself.  It's easy to be overwhelmed with not only the technical aspects that go into such a project, but also the design choices and aesthetic decisions.  Let's say you're building a built in shelving unit.  You'll use math and engineering skills to design your project and technology to model and build it.  This Course is great because it teaches you how to use software to model.
It's worth noting that, if you have specific interest in Science, Math, Technology, or Engineering, there are many resources online that will help you sharpen your skills, or give you the skillset you need for any project.
Coursera and Udemy offer several intermediate courses in Engineering and specific sciences., For mathematics, there are so many training apps and courses that will teach you various approaches to solving real world problems, through a fun, game-play experience.
With so many options for learning online, and to create your own unique STEAM learning project, it's important to focus and set goals. Be realistic about what you will be able to accomplish and the timeline in which you will do it. What's more important, is your growth mindset.
Start with one of these projects, or one of your own, no matter how big or small, and set goals based around effort. Even if you don't solve that problem, or finish that project, as long as you applied and challenged yourself, you will have developed your STEAM skills. You'll gain that competitive edge in your field and future-proof your career indefinitely.